2015 Rogue vs. 2015 Highlander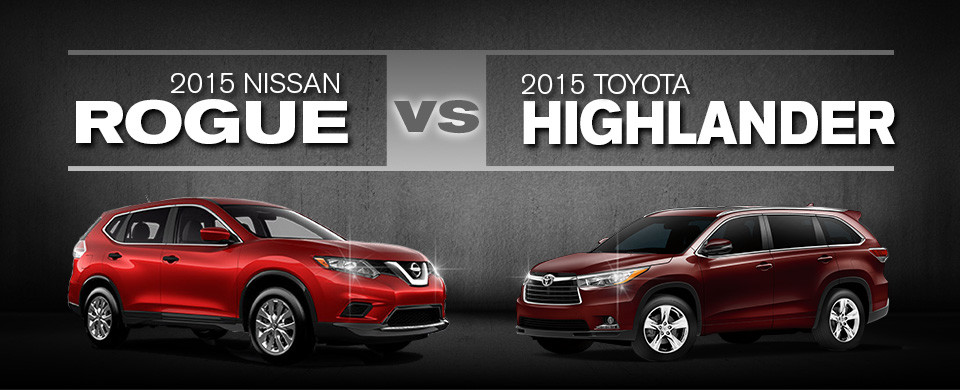 Long on style and shorter on price, the Nissan Rogue already wins in the SUV category compared to the Toyota Highlander. What's more, the Rogue becomes a contender when it comes to fuel economy, boasting six miles more per gallon in the city, and eight miles more per gallon on the highway. The Rogue also offers surprising features throughout, including a more customizable 40/20/40 rear seat folding option, rear arm rests, tire pressure warning system and a standard vehicle security system.
More headroom and cargo room make the Rogue a roomier choice too, while it's lightweight frame makes it more agile than the Highlander. Put Rogue to the test and see why the Rogue wins every time. See us at Nissan of Fredericksburg. Take I-95 to Exit 126 and head north ½ mile on Route 1 in Fredericksburg.