2015 Titan vs. 2015 Tundra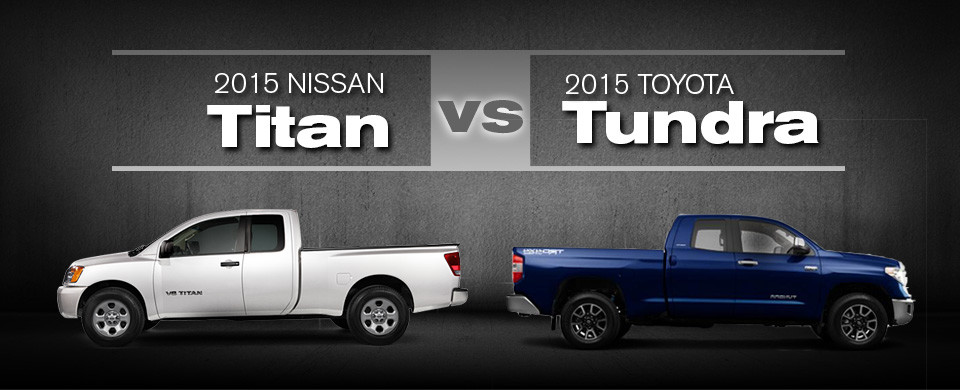 When you put the Titan and the Tundra side by side based only on price, the Titan is a clear winner. But there's more to this underdog than a competitive price. Exterior and interior styling gives the Titan an edge with body-colored front bumper, driver and passenger express window controls, among other features. The lightweight body gives it more agility, and a bigger fuel tank gives you more miles with every fill-up.
Roomier than its rival, the Titan gives you more headroom in the front and rear, as well as more cargo area in length. Pick up all the benefits of a Titan when you stop by Nissan of Fredericksburg for a test drive. Take I-95 to Exit 126 and head north ½ mile on Route 1 in Fredericksburg.