2016 Nissan LEAF® for Lease near Spotsylvania, VA
Experience the Thrill of This Electric Car Today!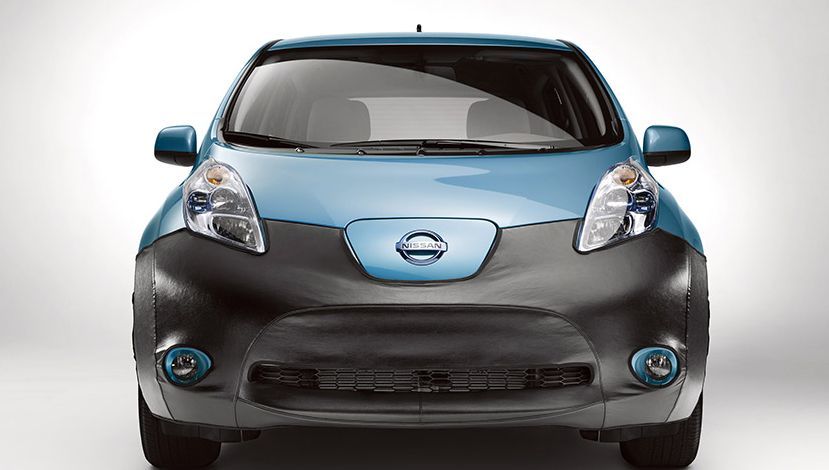 For a car built with the latest energy-saving technology that is both family-friendly and affordable, then look towards the 2016 Nissan LEAF® for lease near Spotsylvania, VA. You can experience the efficient, and environmentally-minded lifestyle of driving an electric car without having to take out a massive car loan, and commit to owning it. Leasing gives you the flexibility of trying out a car for about one to two years, then turning it in when you are done. Especially when you are converting from a gas-engine car to an electric motor car, you will want to lease because it is a transition that requires changes in your driving life. But, here at Pohanka Nissan of Fredericksburg, we are certain you'll fall for the Nissan LEAF® you'll either want to lease out the latest model after your contract is up, or purchase your 2016 LEAF®, so you have it for the years to come!
With the 2016 Nissan LEAF® for lease near Spotsylvania, VA, you get both the function and the looks of modern ingenuity. The LED low-beam headlights provide you with a clear vision of what lays ahead of your LEAF®, and also give it an alluring brilliancy that truly shines. The chrome-door handles and rear spoiler finish off the modern appeal of the Nissan LEAF®. Add your own style to your 2016 LEAF® by choosing one of Nissan's signature colors like Deep Blue Pearl, Super Black, or Brilliant Silver.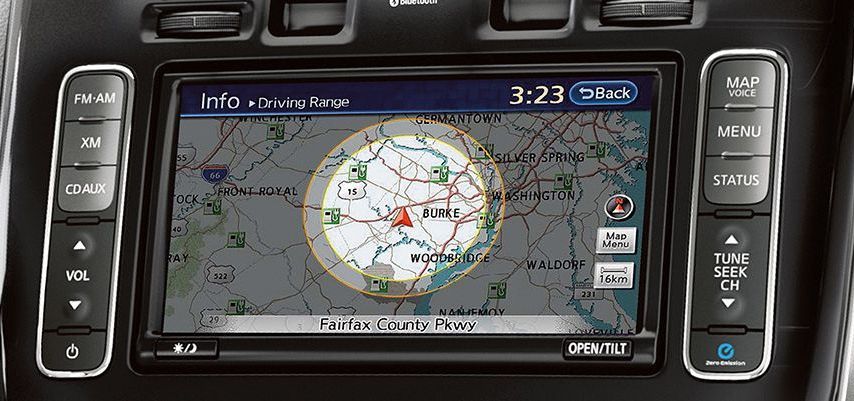 The 2016 Nissan LEAF® comes standard with a 110-volt charger that can plug into any outlet at home. The LEAF® only has to charge up to five hours to get a full battery. You'll never have to go into a gas station again unless you need to grab a coffee, or get air put into your tires because the Nissan LEAF® is gas-free. Completely run on a battery, the 80 kW AC synchronous electric motor produces a 101 MPG hwy1 and 107 horsepower.
Nissan packs the LEAF® with safety features you can count on to protect you and your passengers while on the road. The Tire Pressure Monitoring System (TPMS)2 warns you when your tire pressure becomes too low, so you can avoid a potential flat tire, or even an accident. The Traction Control System (TCS) gives you more control while you are driving on slippery or wet roads.
Visit us at Pohanka Nissan of Fredericksburg, and our Financial Department will assist you with designing a loan that suits your needs and lifestyle. Take advantage of the 2016 Nissan LEAF® for lease near Spotsylvania, VA, and take this exhilarating electric car out for a spin, and you'll be wondering why you didn't stop by sooner! We are located right off of the Jefferson Davis Highway.
*Pictures above show the 2015 Nissan LEAF®.
1 2015 EPA Fuel Economy Estimate 126 city, 101 highway. Based on EPA formula of 33.7 kW/hour equal to one gallon of gasoline energy, EPA rated the LEAF® equivalent to 126 MPG measured as gasoline fuel efficiency in city driving, and 101 MPG in highway driving. Actual mileage may vary with driving conditions — use for comparison only. 2015 EPA range of 84 miles.
2 TPMS is not a substitute for regular tire pressure checks.
Vehicle must be on for Easy-Fill Tire Alert to operate.