Air Conditioning Service and Repair near Washington, DC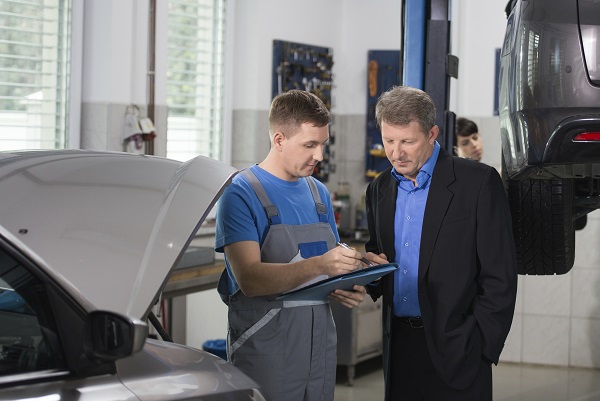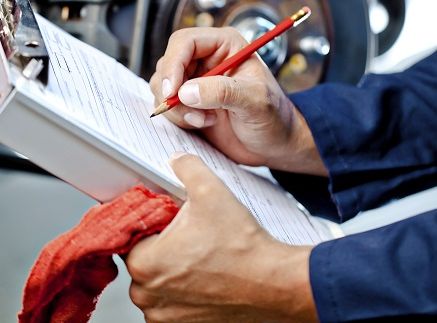 With the looming summer months approaching at a speedy rate, you want to be prepared for those scorching days. That is why we at Pohanka Nissan of Fredericksburg are here to remind you to swing by for your air conditioning service and repair as soon as today! We will help you get that cool breeze you need in no time at all, so just swing by as soon as you get the chance.
Why is My Air Conditioning Not Working?
There could be a couple reasons while you don't feel cool air coming from the vents of your driving option. You might have a broken or malfunctioning evaporator, condenser, or compressor, which might leave you feeling a little bit warmer than usual on your commute home from the office. Another reason that this can occur is that you are low on freon. If we find out you are low on fluid levels, then it will be a quick and easy fix that we can accomplish by simply refilling it! Then, you can get back on the road in no time at all. If the problem is more severe, then we will get it fixed as soon as possible so you can make your next road trip in sheer comfort.
Online Service Tools
We have a few resources on our website that you can tap into to help streamline the service process so you can get back on the road in an expedited manner. For starters, we don't require appointments here at Pohanka Nissan of Fredericksburg, but if you prefer securing a date and time that fit your busy schedule, you are more than welcome to by simply tapping on the Schedule Appointment form underneath the Service dropdown at the top of your screen and filling out the empty fields. We understand that sometimes you have a question or concern about your vehicle that needs to be addressed immediately. That is exactly why we include the Nissan Recall Information link under the aforementioned dropdown so you can always stay current with any issues!
Specials
Putting your hard-earned cash toward a service can feel like a financial burden. We totally understand that, which is why we offer plenty of specials right here on our website to help offset the cost of your maintenance procedures. These can be easily accessed by clicking on the Service dropdown where you will find plenty of maintenance coupons to help line your pockets with some extra cash. Even if we don't currently have a deal running for your air conditioning, you might notice a special for a service you will need in the near future. So, just group your procedures together in one visit to save time and money!
Stop by Pohanka Nissan of Fredericksburg today for your air conditioning service and repair near Washington, DC. You can find us conveniently at 5200 Jefferson Davis Highway in Fredericksburg, VA.
Service Hours
540-684-6277
| | |
| --- | --- |
| Monday | 6:00 am - 5:00 pm |
| Tuesday | 6:00 am - 5:00 pm |
| Wednesday | 6:00 am - 5:00 pm |
| Thursday | 6:00 am - 5:00 pm |
| Friday | 6:00 am - 5:00 pm |
| Saturday | 6:00 am - 5:00 pm |
| Sunday | Closed |
Testimonials
GOOGLE
3-14-2020
GOOGLE
3-12-2020
GOOGLE
3-12-2020
GOOGLE
3-10-2020
GOOGLE
3-10-2020
GOOGLE
3-10-2020
YELP
3-10-2020
GOOGLE
3-7-2020
GOOGLE
3-6-2020
GOOGLE
3-5-2020
GOOGLE
3-3-2020
GOOGLE
3-3-2020
GOOGLE
3-3-2020
YELP
3-2-2020
GOOGLE
3-2-2020
GOOGLE
3-2-2020
GOOGLE
2-29-2020
GOOGLE
2-29-2020
GOOGLE
2-28-2020
YELP
2-28-2020
GOOGLE
2-27-2020
GOOGLE
2-26-2020
GOOGLE
2-25-2020
GOOGLE
2-24-2020
GOOGLE
2-22-2020
YELP
2-22-2020
GOOGLE
2-18-2020
GOOGLE
2-18-2020
GOOGLE
2-17-2020
GOOGLE
2-17-2020
GOOGLE
2-17-2020
GOOGLE
2-16-2020
GOOGLE
2-15-2020
GOOGLE
2-15-2020
GOOGLE
2-13-2020
GOOGLE
2-12-2020
GOOGLE
2-12-2020
Russell Jason Vincent Hobbs
GOOGLE
2-9-2020
GOOGLE
2-8-2020
GOOGLE
2-7-2020
GOOGLE
2-7-2020
GOOGLE
2-5-2020
GOOGLE
2-4-2020
Amarillo Off Leash K9 Training & Best Dog Trainer
GOOGLE
2-3-2020
Read More