Brake Repair No Appointment Needed near Stafford, VA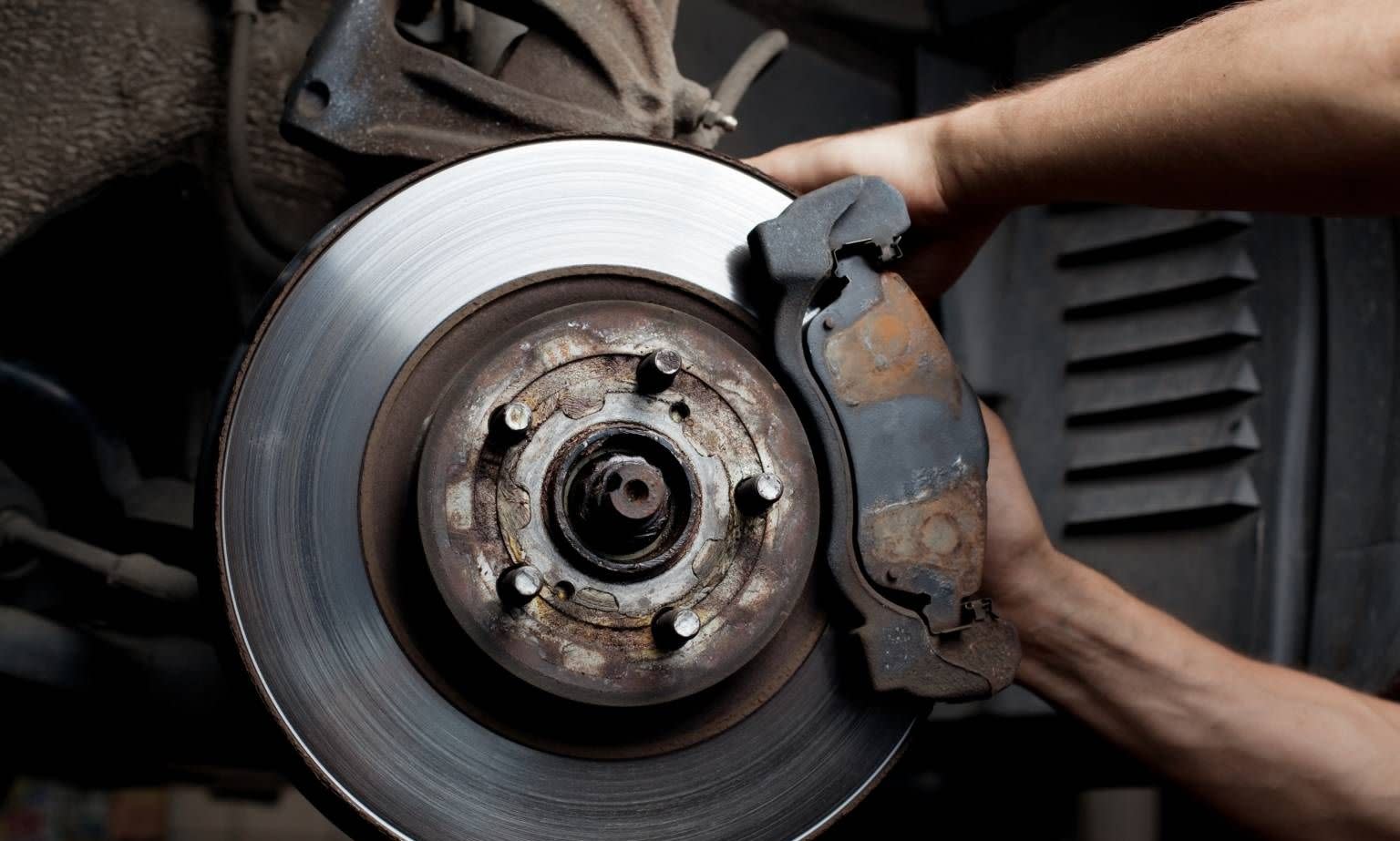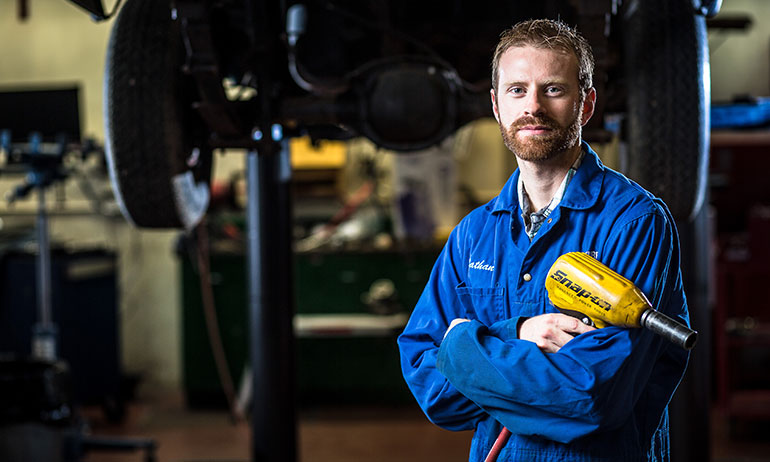 As one of the most vital components of your vehicle, it's critical that your brakes are functioning properly in order to stay safe on the road. So if you've been noticing any tell-tale signs that something is amiss—grinding or scraping noises, needing extra pressure to come to a stop, etc.—then you should bring your ride over to Pohanka Nissan of Fredericksburg for brake repair!
Unlike other components of your vehicle, your brakes typically let you know when they need some attention. When the pads begin to wear excessively you'll start to notice a squealing, grinding, or scraping noise as you bring your ride to a stop. You may also notice that it's taking more pressure than usual to decelerate or the brake pedal is going to the floor when you press your foot to it. These are all signs that one or several components of your braking system need to be repaired or replaced. While these issues may seem minor at first, if untreated you may experience total brake failure and a potentially dangerous situation. Even if things seem to be working well, you should still bring your ride in for brake service about once a year just to make sure everything is operating as it should be. At Pohanka Nissan of Fredericksburg, you'll be in the capable care of one of our expert mechanics who will diagnose and repair the issue.
If there's one thing our customers love most about our Service Department, it's that we don't require you to schedule an appointment to have your vehicle worked on. All you need to do is bring in your trusty set of wheels and our team will do the rest! Most people don't have the time to schedule their life around car maintenance, so we aim to make it as convenient as possible to have your ride serviced with us. When you combine this with our extended hours, you have a dealership that truly goes the extra mile! While you wait, feel free to take it easy in our cozy waiting room, or check out the newest models on display in our showroom. It won't take long before your car, truck, or SUV, is ready to take on the road again.
When you visit Pohanka Nissan of Fredericksburg, you can get brake repair, no appointment needed, near Stafford, VA. Our top-notch technicians will treat your ride with excellent care and always provide honest feedback to your inquiries. Come and experience the Pohanka difference today!
Service Hours
540-684-6277
| | |
| --- | --- |
| Monday | 6:00 am - 7:00 pm |
| Tuesday | 6:00 am - 7:00 pm |
| Wednesday | 6:00 am - 7:00 pm |
| Thursday | 6:00 am - 7:00 pm |
| Friday | 6:00 am - 7:00 pm |
| Saturday | 6:00 am - 7:00 pm |
| Sunday | Closed |
Testimonials
GOOGLE
8-11-2020
GOOGLE
8-10-2020
GOOGLE
8-10-2020
GOOGLE
8-10-2020
GOOGLE
8-10-2020
GOOGLE
8-9-2020
GOOGLE
8-8-2020
GOOGLE
8-5-2020
GOOGLE
8-4-2020
YELP
8-3-2020
GOOGLE
8-3-2020
GOOGLE
8-3-2020
GOOGLE
8-2-2020
GOOGLE
8-2-2020
GOOGLE
8-1-2020
GOOGLE
8-1-2020
GOOGLE
8-1-2020
GOOGLE
7-31-2020
GOOGLE
7-31-2020
GOOGLE
7-31-2020
GOOGLE
7-31-2020
GOOGLE
7-31-2020
GOOGLE
7-30-2020
GOOGLE
7-28-2020
GOOGLE
7-28-2020
GOOGLE
7-28-2020
GOOGLE
7-27-2020
GOOGLE
7-27-2020
GOOGLE
7-27-2020
YELP
7-27-2020
GOOGLE
7-26-2020
GOOGLE
7-25-2020
GOOGLE
7-25-2020
GOOGLE
7-24-2020
GOOGLE
7-24-2020
GOOGLE
7-24-2020
GOOGLE
7-24-2020
GOOGLE
7-24-2020
GOOGLE
7-21-2020
GOOGLE
7-20-2020
Read More