Cabin Air Filter Replacement Service near Washington, DC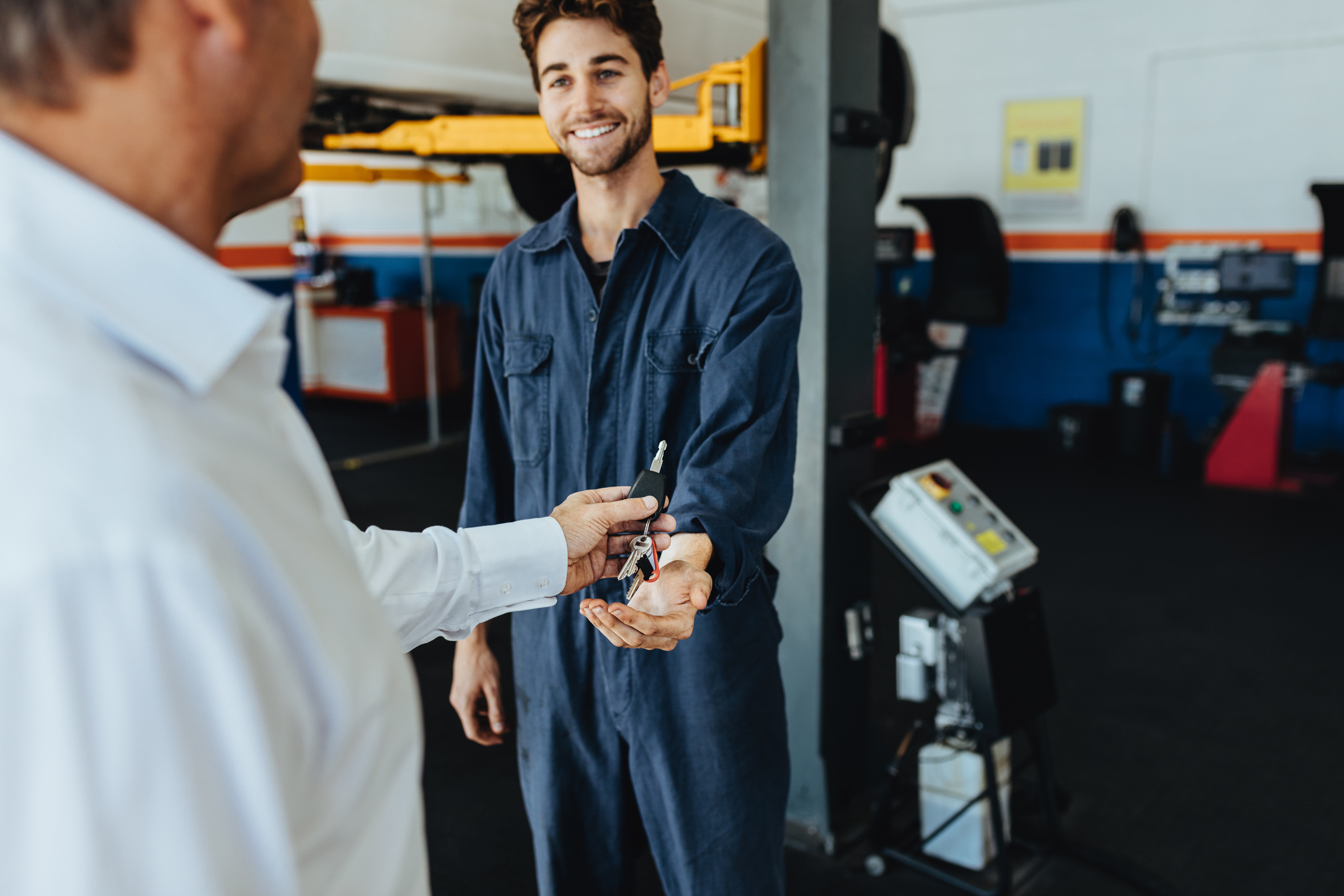 One of the essential aspects of owning an automobile is making sure that you stay current with regular maintenance. With the abundance of services required, it might be easy to forget about your cabin air filter replacements. So, we at Pohanka Nissan of Fredericksburg are here to give you a reminder, so you can get back on the road with fresh air inside your cabin. More than ever in these unusual times, it is crucial to keep germs and bacteria from outside your vehicle.
What Purpose Does a Cabin Air Filter Serve?
You might be wondering why you need this essential component replaced on a regular basis. Fear not, as we are here to fill you in with all of the details! This air filter essentially sucks oxygen into your cabin when your A/C or heat is activated. It passes all of this air through a vent and removes dust, debris, pollution, and any dangerous particulates that manage to find their way into your intake. When this part is functioning properly, you and your family can take advantage of high-quality breathing room, which is especially important while navigating high-traffic areas. When it has eroded past its window of effectiveness, you might be subjected to a host of dangerous microbes that you will wish never entered your breathing space. That is why we recommend you drop by every 15,000 to 25,000 miles to get this part switched out
Warning Signs
Now that you are aware of how your cabin air filter keeps you safe, let's address the warning signs that appear when you are long overdue for this maintenance. While it is preferred to avoid these red flags altogether, you can use the signals as your last reminder that it is time for a visit at our service center. To start, be aware of your air conditioning or heating system producing a weak airflow. This is a direct sign that your filter is clogged with debris, and struggling to deliver safe oxygen to the cabin. Another thing to be on the lookout for is a pungent odor entering your interior, which is due to a host of different breathing hindrances congregating in your component. To get a better glimpse, read your Owner's Manual, and take a peek for yourself!
Pohanka Benefits
You might be wondering what separates Pohanka Nissan of Fredericksburg from similar maintenance locations. To start, we provide service pick-up and delivery right to your residence, so you don't have to worry about leaving your home and being subjected to contact with others. And, you have the opportunity to schedule your service online, Contact Us about information regarding your maintenance, and check out our Service Specials without having to walk out of your front door. If you do decide to come to our location, you will appreciate the fact that we have taken our cleaning procedures to the next level while following social distancing to the highest degree. We accomplish this by sanitizing hot spots like door handles, railings, service counters, waiting rooms and so much more! Your safety is important to us. And, if you opt for an air filter replacement, we will provide interior vehicle cleaning services.
Stop by Pohanka Nissan of Fredericksburg for your cabin air filter replacement service near Washington, DC. Our Service Department ready to provide you with a safe experience behind the wheel!
What Does My Cabin Filter Protect Against?
Dirt
Dust
Debris
Pollution
Pollen
Bacteria
Service Hours
540-684-6277
| | |
| --- | --- |
| Monday | 6:00 am - 7:00 pm |
| Tuesday | 6:00 am - 7:00 pm |
| Wednesday | 6:00 am - 7:00 pm |
| Thursday | 6:00 am - 7:00 pm |
| Friday | 6:00 am - 7:00 pm |
| Saturday | 6:00 am - 7:00 pm |
| Sunday | Closed |
Testimonials
GOOGLE
7-3-2020
GOOGLE
6-27-2020
GOOGLE
6-27-2020
GOOGLE
6-27-2020
YELP
6-27-2020
YAHOO
6-27-2020
GOOGLE
6-26-2020
GOOGLE
6-26-2020
GOOGLE
6-23-2020
GOOGLE
6-22-2020
GOOGLE
6-21-2020
GOOGLE
6-21-2020
"I have bought 3 cars from Tim and 1 from Timmy. These..."
DEALERRATER
6-19-2020
GOOGLE
6-19-2020
YELP
6-18-2020
GOOGLE
6-16-2020
GOOGLE
6-15-2020
GOOGLE
6-15-2020
GOOGLE
6-14-2020
GOOGLE
6-13-2020
GOOGLE
6-13-2020
GOOGLE
6-13-2020
GOOGLE
6-12-2020
GOOGLE
6-12-2020
GOOGLE
6-12-2020
GOOGLE
6-10-2020
GOOGLE
6-9-2020
GOOGLE
6-6-2020
GOOGLE
6-6-2020
GOOGLE
6-6-2020
YELP
6-5-2020
YELP
5-29-2020
GOOGLE
5-29-2020
GOOGLE
5-29-2020
GOOGLE
5-29-2020
GOOGLE
5-28-2020
GOOGLE
5-27-2020
GOOGLE
5-26-2020
GOOGLE
5-25-2020
GOOGLE
5-24-2020
GOOGLE
5-21-2020
GOOGLE
5-21-2020
GOOGLE
5-18-2020
GOOGLE
5-12-2020
GOOGLE
5-11-2020
Read More