Collision Repair in Fredericksburg, VA

Bring Your Car Into Caliber Collision Today!
If you were recently in an accident, and are in need of collision repair in Fredericksburg, VA, we know just the place. We at Pohanka Nissan are proud to be affiliated with Caliber Collision, a company we know will treat your vehicle with the utmost care. With shops conveniently located near all of our Pohanka dealerships, Caliber Collision is the place to go for superior customer service for all sorts of services.
Nothing puts a damper on your day, or even your week, like having damage to your car. Your vehicle is a reflection on you, and any nick, scrape, or dent can be fixed at Caliber Collision. It is best to not put off any repair your vehicle may need, as it could compromise the quality of your paint. No matter if you have hail damage, or any door dings from crowded parking lots, the professionals at Caliber Collision can fix it without using paint. Since they won't be disturbing or altering the original paintjob on your vehicle, the process is completely faster, at a lower cost to you.
Perhaps you were driving along I-95, and the vehicle in front of you sends a pebble flying your direction, which causes your windshield to crack or shatter. Luckily, with collision repair in Fredericksburg, VA, the professional and personalized service staff at Caliber Collision can fix that, too. Their expertly trained professionals can replace your entire windshield, and other panels, to prevent the chips from spreading. If a larger scale collision has occurred, and you need to be towed, just give them a call, as their towing partners will give you first priority as they tow your vehicle to a Caliber Collision location of your choice.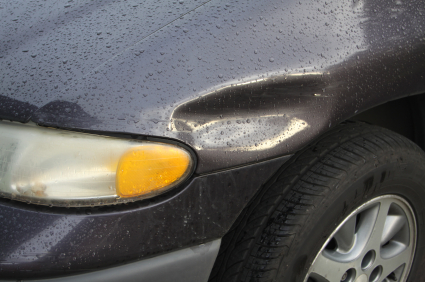 While most repairs can be completed in no time, there are times when you simply can't wait and need to be back on the road fast. When this is the case, on-site car rentals are easy, as Caliber Collision is partnered with Enterprise Rent-a-Car, and many rentals are available at all of our locations. If you happen to be in need of a rental when one isn't readily there for you, they will drop you off at the nearest Enterprise location to get the rental process underway.
Don't put off any sort of collision repair in Fredericksburg, VA, as the experts at Caliber Collision are consistently ranked among the higher customer satisfaction scores in the industry. There are a lot of reasons why we at Pohanka Nissan recommend their shop to our customers, as their repair work is backed by a lifetime warranty honored at every location. Don't wait to get any sort of vehicle damage fixed, give Caliber Collision a call today!