Engine Light Check at Pohanka Nissan in Fredericksburg, VA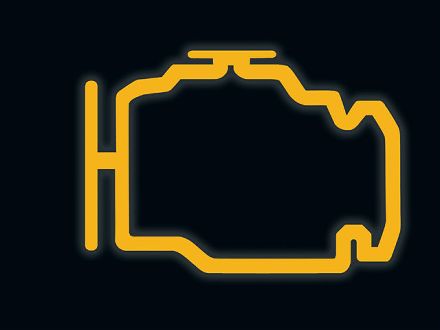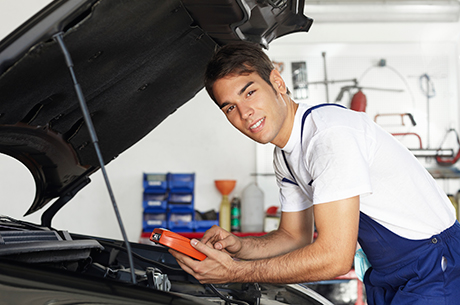 When your check engine light turns on in your dash, there is no need to stress, because at Pohanka Nissan of Fredericksburg, we are here to assist you straight away! Our technicians will speedily address the problem and give you affordable solutions as to how to resolve. Whether the repair is minor or major, we can get the job done. Better yet, you can visit us as soon as your check engine light illuminates, since no appointment is necessary to come in for service, so stop by soon!
Your car's check engine light can go off for a number reasons. However, the first step you want to take is to bring it to our Service Department at Pohanka Nissan of Fredericksburg. Our mechanics will quickly inspect what's going on underneath the hood, and let you know the best actions to take next. If your engine needs a new part, we can get that ordered for you. Common replacements your engine may need is a new catalytic converter or oxygen sensor. We'll install the part with care and precision after we receive it. You can rest assured that your car will be driving at its peak after we work on it, as we are committed to providing our customers with excellent service.
If you want to get a hold of one of our mechanics before coming in, we suggest that you call our Service Department at 540-684-6277 or utilize our convenient Ask a Tech form here on our site. All you have to do is provide us with your vehicle's year, make, model, and condition, as well as your questions and contact information. Our technicians will reply with a detailed answer to your inquiry as soon as possible once they receive your request.
Here at Pohanka Nissan of Fredericksburg, we understand that maintenance can get costly, especially when it involves under-the-hood systems, so be sure to utilize our service and parts specials to save as much as possible! You know that you can trust our mechanics, as we have serviced over 3,000,000 vehicles and have had our garage doors opened since 1919. We also provide our customers with loaner vehicles for more lengthy service procedures. If you decide to wait during your service appointment, you'll have free Wi-Fi, comfortable seating, widescreen televisions, and complimentary beverages at your disposal.
As part of our Pohanka Value Package, you'll receive a free car wash with every service, so don't hesitate to bring your vehicle into our garage! Our engine light check at Pohanka Nissan in Fredericksburg, VA, offer is here to make sure that your powertrain is up and running at full speed. Visit us soon to ensure that your car is giving you the performance that you deserve!
Service Hours
540-684-6277
| | |
| --- | --- |
| Monday | 6:00 am - 5:00 pm |
| Tuesday | 6:00 am - 5:00 pm |
| Wednesday | 6:00 am - 5:00 pm |
| Thursday | 6:00 am - 5:00 pm |
| Friday | 6:00 am - 5:00 pm |
| Saturday | 6:00 am - 5:00 pm |
| Sunday | Closed |
Testimonials
GOOGLE
5-29-2020
GOOGLE
5-29-2020
GOOGLE
5-28-2020
GOOGLE
5-27-2020
GOOGLE
5-26-2020
GOOGLE
5-25-2020
GOOGLE
5-24-2020
GOOGLE
5-21-2020
GOOGLE
5-21-2020
GOOGLE
5-18-2020
GOOGLE
5-12-2020
GOOGLE
5-11-2020
GOOGLE
5-10-2020
GOOGLE
5-10-2020
GOOGLE
5-5-2020
GOOGLE
5-5-2020
GOOGLE
5-4-2020
GOOGLE
5-1-2020
GOOGLE
4-30-2020
GOOGLE
4-28-2020
GOOGLE
4-27-2020
GOOGLE
4-27-2020
GOOGLE
4-24-2020
GOOGLE
4-22-2020
GOOGLE
4-22-2020
GOOGLE
4-17-2020
GOOGLE
4-17-2020
GOOGLE
4-17-2020
GOOGLE
4-15-2020
GOOGLE
4-13-2020
GOOGLE
4-9-2020
GOOGLE
4-9-2020
GOOGLE
4-2-2020
GOOGLE
4-2-2020
GOOGLE
3-30-2020
GOOGLE
3-30-2020
GOOGLE
3-30-2020
GOOGLE
3-30-2020
GOOGLE
3-30-2020
GOOGLE
3-30-2020
GOOGLE
3-30-2020
YELP
3-20-2020
GOOGLE
3-17-2020
GOOGLE
3-15-2020
GOOGLE
3-14-2020
GOOGLE
3-12-2020
GOOGLE
3-12-2020
Read More