Have Your Battery Checked at Pohanka Nissan near Washington, DC
Getting your battery checked is key for your vehicle's overall performance, especially during the cold winter season. Don't let low temperatures catch you off guard. Have your battery checked at Pohanka Nissan near Washington, DC.
A regular checkup is always convenient to make sure that your battery is in good shape, even when it seems like everything is fine. Batteries, over time, will eventually wear out, so it's a good thing to know in advance when a battery change is required before you find yourself unable to start your vehicle. Your battery essentially serves to provide starting, lighting, and ignition (SLI), since most of your vehicle's other electric demands will be provided for by the alternator. However, if there's a higher demand of electrical supply, the battery may kick in as well. An easy at home test that you can do is start your car and turn on the headlights, if the light seems dim or flickering, then your battery is probably in a weak state and will, most likely, need a replacement soon.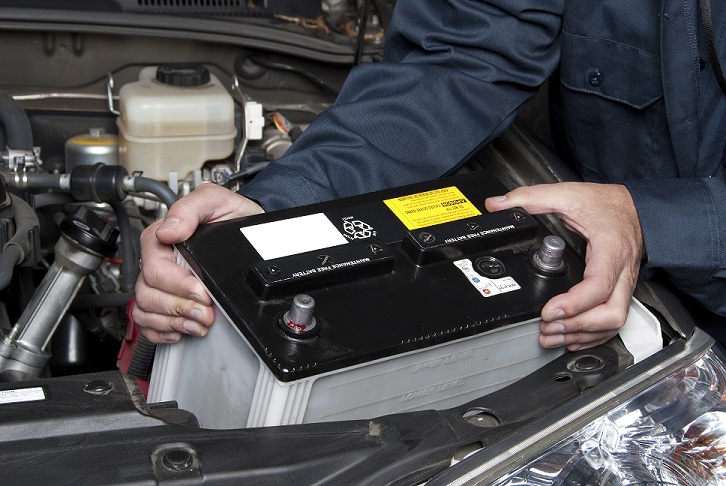 Most cars have a lead-acid battery and one of the main reasons these batteries start failing is corrosion. The chemicals within the battery cells will eventually degrade and add sulfate buildup on the terminals, which prevents proper transmission of the electrical current to the engine's spark plugs. This is known as electrical resistance due to sulfation. Corrosion can also occur due to environmental conditions. When you have your battery checked at Pohanka Nissan near Washington, DC, we'll take care of having your battery terminals cleaned up and check its voltage and performance. If we deem that it has reached the end of its service life, we'll let you know that it needs to be replaced and can perform a quick change right here at our premises. Get it tested at least twice a year to ensure optimal performance and, if you have any questions, just fill out our Ask a Tech online form.
Helpful tips to prolong your battery's life is to check that your lights and other electrical components are off when you leave your car parked, to prevent your battery from accidentally draining. Car batteries are not meant to be completely discharged and replenished like cell phone batteries. In fact, this can start damaging it. Another tip is to keep it out of intense heat. Heat essentially kills batteries, since it accelerates corrosion, so it's best to try to keep your car in the shade or in your garage to expose it as little as possible to direct sunlight. It's also a good idea not to leave your car without use for too long. If you don't use your vehicle too often, try turning it on for a few minutes every day to prevent the battery from draining.
Have Your Battery Checked at Pohanka Nissan near Washington, DC, regularly and save yourself from getting stranded when you least expect it. Pohanka Nissan of Fredericksburg is located at 5200 Jefferson Davis Highway, in Fredericksburg, VA, with service hours from morning to evening, six days a week!
Service Hours
540-684-6277
| | |
| --- | --- |
| Monday | 6:00 am - 5:00 pm |
| Tuesday | 6:00 am - 5:00 pm |
| Wednesday | 6:00 am - 5:00 pm |
| Thursday | 6:00 am - 5:00 pm |
| Friday | 6:00 am - 5:00 pm |
| Saturday | 6:00 am - 5:00 pm |
| Sunday | Closed |
Testimonials
GOOGLE
3-14-2020
GOOGLE
3-12-2020
GOOGLE
3-12-2020
GOOGLE
3-10-2020
GOOGLE
3-10-2020
GOOGLE
3-10-2020
YELP
3-10-2020
GOOGLE
3-7-2020
GOOGLE
3-6-2020
GOOGLE
3-5-2020
GOOGLE
3-3-2020
GOOGLE
3-3-2020
GOOGLE
3-3-2020
YELP
3-2-2020
GOOGLE
3-2-2020
GOOGLE
3-2-2020
GOOGLE
2-29-2020
GOOGLE
2-29-2020
GOOGLE
2-28-2020
YELP
2-28-2020
GOOGLE
2-27-2020
GOOGLE
2-26-2020
GOOGLE
2-25-2020
GOOGLE
2-24-2020
GOOGLE
2-22-2020
YELP
2-22-2020
GOOGLE
2-18-2020
GOOGLE
2-18-2020
GOOGLE
2-17-2020
GOOGLE
2-17-2020
GOOGLE
2-17-2020
GOOGLE
2-16-2020
GOOGLE
2-15-2020
GOOGLE
2-15-2020
GOOGLE
2-13-2020
GOOGLE
2-12-2020
GOOGLE
2-12-2020
Russell Jason Vincent Hobbs
GOOGLE
2-9-2020
GOOGLE
2-8-2020
GOOGLE
2-7-2020
GOOGLE
2-7-2020
GOOGLE
2-5-2020
GOOGLE
2-4-2020
Amarillo Off Leash K9 Training & Best Dog Trainer
GOOGLE
2-3-2020
Read More