How to Sell Your Car to a Dealership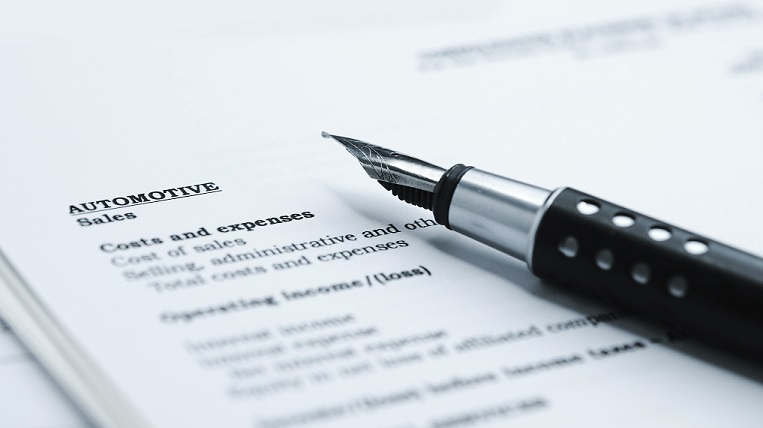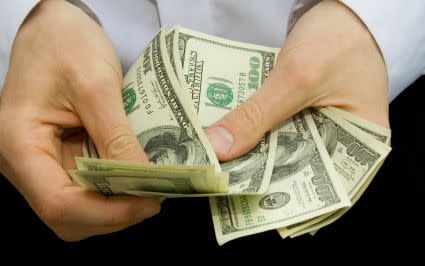 Have you been creating online listings to sell your old ride, but to no avail? The market can sometimes be slow, but that difficulty ends today when you bring your vehicle to Pohanka Nissan of Fredericksburg. We accept all makes and models no matter where you bought it from, so stop by today to earn some cash! We will streamline the process so you can make that long-awaited vacation finally happen or even secure a new set of wheels. Just stop by during our flexible business hours.
Visit Us In Person
The first and most traditional way that you can sell your model is by simply bringing it to us for an evaluation. When you swing by our location at 5200 Jefferson Davis Highway in Fredericksburg, VA, we will take a peek at your driving systems, technology included inside the cabin, and the condition of the model. This shouldn't take more than 15 minutes, so you will know how much you can take home in almost no time at all! If everything looks ship shape and you are content with the estimate, you can redeem your cash offer to use as you please. If you want to shop with us to find a new vehicle to replace the old set of wheels, you are more than welcome to walk through our showroom to find a couple that pique your interest to take on a test spin. If you find one that captures your heart, go ahead and visit our Finance Department to apply the value of your trade in!
We Will Come to You!
Not everyone can find the time in their day to swing by our location, and we totally understand that. With your job, carpools, and errand runs, we think that your busy schedule shouldn't prevent you from selling your vehicle. That is why we are prepared to swing by your home to have it evaluated when you get back from the office. This way, you can relax and not worry about having to pack the kids in to pay us a visit. If you would prefer, we can also stop by your place of employment to have it checked out during your lunch break. This evaluation should also take 15 minutes, so you will be able to receive your estimate and get right back to work. Then, if the number sounds good for you, you can swing by our location during your free time to finalize the deal.
Sell Your Automobile Online
If neither of these avenues work for you, then we have one last option that is sure to pique your interest. When you tap into our Value Your Trade or Sell Us Your Vehicle form, you will be redirected to a screen where you can let us know about the make and model of your vehicle. We want to give you an accurate estimate, which is why we suggest that you include some photos with your submission so we can further evaluate the condition of your auto. Then, you can include information about the vehicle that you are interested in here at Pohanka Nissan of Fredericksburg, and we will show you how much cash you can save! If you want to get the shopping process started, head to the New Nissans dropdown and peruse at your leisure.
Now that you know how to sell your car to a dealership, you can choose one of the three paths today! We at Pohanka Nissan of Fredericksburg look forward to lending a helping hand.
Testimonials
YELP
6-27-2020
YAHOO
6-27-2020
GOOGLE
6-26-2020
GOOGLE
6-26-2020
GOOGLE
6-23-2020
GOOGLE
6-22-2020
GOOGLE
6-21-2020
GOOGLE
6-21-2020
"I have bought 3 cars from Tim and 1 from Timmy. These..."
DEALERRATER
6-19-2020
GOOGLE
6-19-2020
YELP
6-18-2020
GOOGLE
6-16-2020
GOOGLE
6-15-2020
GOOGLE
6-15-2020
GOOGLE
6-14-2020
GOOGLE
6-13-2020
GOOGLE
6-13-2020
GOOGLE
6-13-2020
GOOGLE
6-12-2020
GOOGLE
6-12-2020
GOOGLE
6-12-2020
GOOGLE
6-10-2020
GOOGLE
6-9-2020
GOOGLE
6-6-2020
GOOGLE
6-6-2020
GOOGLE
6-6-2020
YELP
6-5-2020
YELP
5-29-2020
GOOGLE
5-29-2020
GOOGLE
5-29-2020
GOOGLE
5-29-2020
GOOGLE
5-28-2020
GOOGLE
5-27-2020
GOOGLE
5-26-2020
GOOGLE
5-25-2020
GOOGLE
5-24-2020
GOOGLE
5-21-2020
GOOGLE
5-21-2020
GOOGLE
5-18-2020
GOOGLE
5-12-2020
GOOGLE
5-11-2020
GOOGLE
5-10-2020
GOOGLE
5-10-2020
GOOGLE
5-5-2020
GOOGLE
5-5-2020
Read More
Sales Hours
540-684-6276
| | |
| --- | --- |
| Monday | 9:00 am - 8:00 pm |
| Tuesday | 9:00 am - 8:00 pm |
| Wednesday | 9:00 am - 8:00 pm |
| Thursday | 9:00 am - 8:00 pm |
| Friday | 9:00 am - 8:00 pm |
| Saturday | 9:00 am - 6:00 pm |
| Sunday | 12:00 pm - 5:00 pm |